Improve accessibility for a gentler, less-stressful entrance.
Dutch Way takes pride in offering cost-effective solutions for adding handicap ramps that ease your transition into and out of your home.  We offer top quality products to suit your needs in all weather conditions and with minimal maintenance. Providing you a safe, durable handicap ramp custom solution is our goal.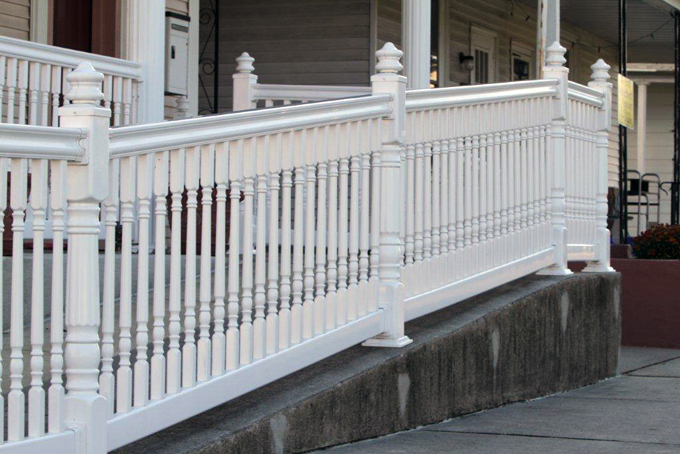 Our careful planning centers on your needs and style.
We work closely with you to determine your project must-haves, give you a free on-site estimate, and offer you options in different price points.  We use top quality products that afford you a stylish as well as safe solution.  Our outdoor living spaces experts will guide you toward the solution that not only meets your needs, but also satisfies your sense of style and compliments your home.
Rest assured, your ramp is designed to meet ADA codes.
Dutch Way designs meet both local and national codes for handicap ramps set forth by the Americans With Disabilities Act.  We take seriously our commitment to excellence in design and safety. You deserve a handicap ramp solution that creates access into your home and meets the highest standards of safety.  We strive to provide you with just that.
Durability and low-maintenance offer you peace of mind.
Dutch Way uses top quality vinyl products to crate the ideal handicap ramp for you.  Vinyl means durability and low-maintenance.  You don't need to worry about staining or sanding your ramp.  You don't need to paint.  It won't splinter or crack.  It won't rot.  You simply get to enjoy the access your handicap ramps provide you.